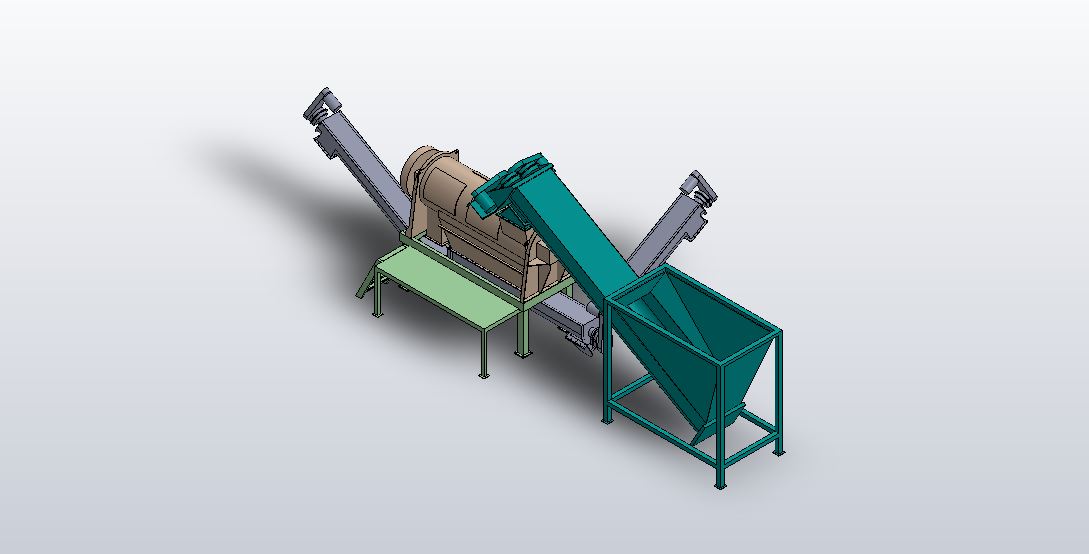 THOR/T42 Overview
The THOR and T42 Turbo Separators share basically the same footprint and produce very similar results. The THOR is for dirty mixed source separated organics (SSO) where you might find an occasional pipe, motor, club, or truck shock. The T42 is a perfect fit for grocery waste, truckloads of cased goods, or 5 gallon pails. The shipping weight of the THOR is twice the shipping weight of our T42. Our design philosophy is simple...USE-Ability, FLEX-Ability, DEPEND-Ability, and AFFORD-Ability. The THOR comes standard in either 5/8"[16mm] OR 1" [24mm] thick 316 stainless steel processing chamber. The T42 comes standard with 1/2"[12mm] carbon or 304 stainless processing chamber.
Every system includes:
Turbo Separator on heavy duty stand

Integrated work platform(s)

Infeed conveyor (based on application)

Discharge conveyors (organics and packaging waste)

Standalone control panel with Allen Bradley PowerFlex series variable frequency drives
T30 and T20
The T30 and T20 share the same shaft and screen array & design. The only difference is the T30 has a 30" diameter chamber and the T20 has a 20". The paddles are adjustable and robust. As with all of our systems, the wear parts are the screens, paddles, and the drive belts. Our shaft bearings are outside the processing chamber on a bearing shelf for years of dependability, not a downtime liability when you need the machine most.
The T30 is a great all around machine for cased goods up to 18" x 18"; cases of beer; gallons of milk or truckloads of bakery waste. The T20 with it's slightly smaller processing chamber is good for individual items like coffee pods, canned foods, microwave popcorn, and other expired goods. Both machines are entry level and come in affordable and strong carbon steel. They bolt together in a couple days and with some help from an electrician, you are up and making money in less than 10 days.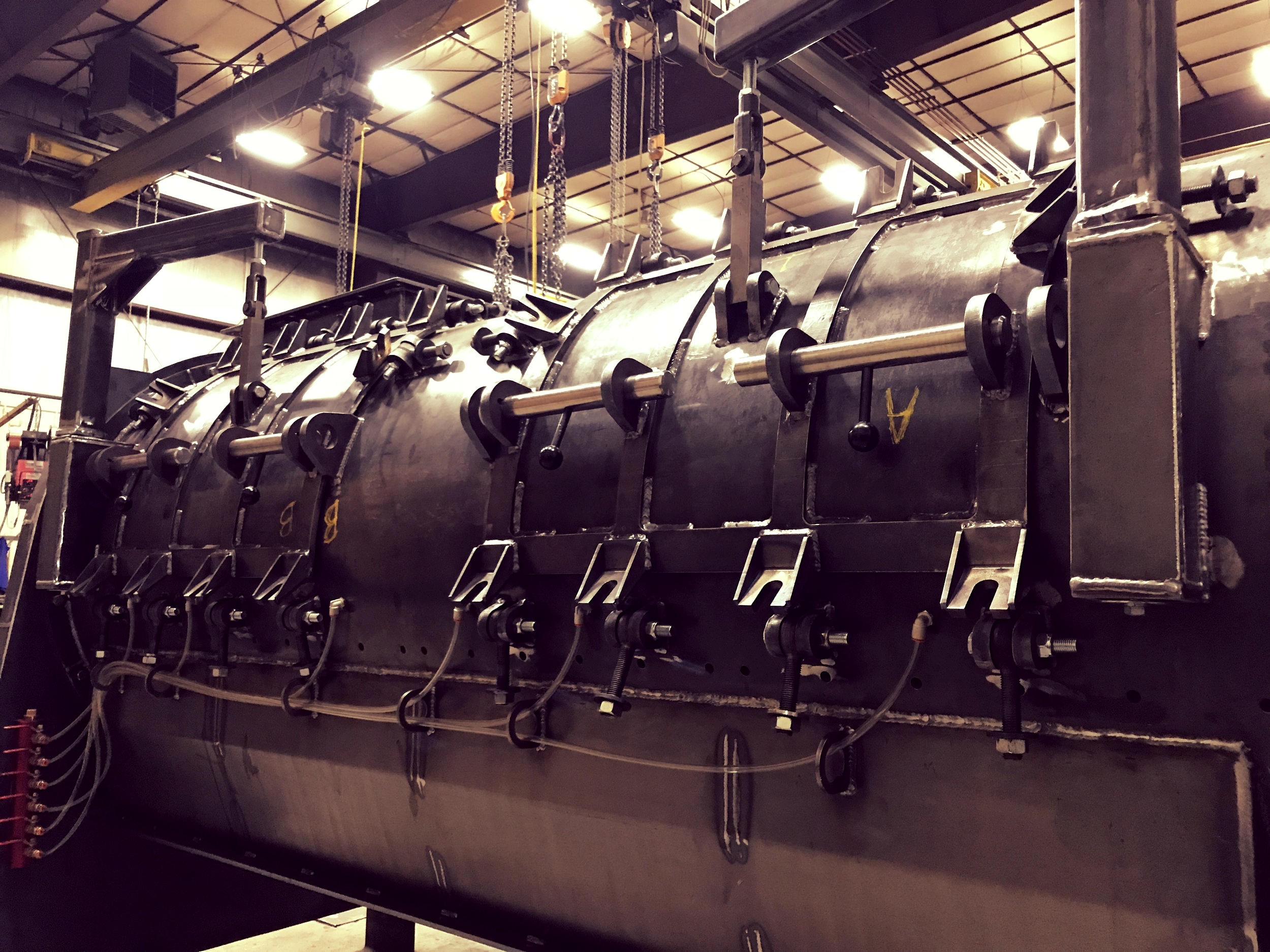 DIGESTER KING
THOR
TOP OF THE LINE
FULL SWING HAMMERS
PROCESSES ALL SSO
ORGANICS PROCESSOR
T42 WET/DRY
MOST VERSATILE
SHEAR PIN PADDLES
PROCESSES ALL SSO
DEPACK FOR DIGESTERS
T42 WET
INCLUDES PUMP
SHEAR PIN PADDLES
PROCESSES ALL SSO
COMPOSTERS OR ANIMAL FEED
T42 DRY
NO WATER
SHEAR PIN PADDLES
PROCESSES ALL SSO
ORGANICS PROCESSOR
T30 WET/DRY
MORE VERSATILE
ADJUSTABLE PADDLES
CASES/CANS/BOTTLES
DEPACK FOR DIGESTERS
T30 WET
INCLUDES PUMP
ADJUSTABLE PADDLES
CASES/CANS/BOTTLES
COMPOSTERS OR ANIMAL FEED
T30 DRY
NO WATER
ADJUSTABLE PADDLES
CASES/CANS/BAKERY
ENTRY LEVEL
T20
WET OR DRY
ADJUSTABLE PADDLES
INDIVIDUAL ITEMS
Features Overview
We build our equipment with a Scandinavian expression in mind- "UFFDA"
Use-ability - Flex-ability - Depend-ability - Afford-ability
Use-Ability
If recycling food waste had an easy button, this unit would be it. You press some buttons to turn it on and one person to load the hopper. If anything bad does go into the machine, we make hinged access doors and removable covers to view the entire processing path of both the organics and the waste packaging.
Flex-ability
Our Turbo Separator allows you to process bread, peanut butter, AND jelly…all in the same machine. Have some milk? The same system can process that also. Whether they are cans, bags, boxes, or bottles- our Turbo Separator can remove the organics without as much as a whistle in between batches. Watch this video…click here
Depend-ability
We understand that in the waste and recycling business, the trucks do not stop coming. You need a reliable and dependable machine to trust. Uptime makes you money…downtime costs you money. Our systems are manufactured with the consistency of USA made steel. Our welds and fabrication get rave reviews for quality and performance.
Afford-ability
20 years ago we were asked by a local food plant to help them with a problem. We came up with a simple solution based on a machine we were already manufacturing. We use this simplicity of engineering in all that we manufacture. We have 3 design principals: minimal parts to do the work safely; robust sizing to minimize failure; easy access for quick adjustment, repair, or replacement. Our Turbo line - no pneumatics, no hydraulics, no complex PLC.