ANAEROBIC DIGESTER PRE-PROCESSING SYSTEM
ABOUT
The THOR is our top of the line pre-processing, depackaging, and separation system.
Built from 1" [25mm] thick 316 stainless steel shell and system weight over 45,000LBS-nothing compares...nothing.
INTENDED MATERIALS
MIXED COMMERCIAL ORGANICS-SSO
GROCERY STORES; RESTAURANTS; SCHOOLS
MIXED RESIDENTIAL ORGANICS
PROFICIENCIES
12-20 TON PER HOUR MIXED WASTE
20-30 TON PER HOUR CANS/BOTTLES
99% CLEAN ORGANICS
99% CLEAN PACKAGING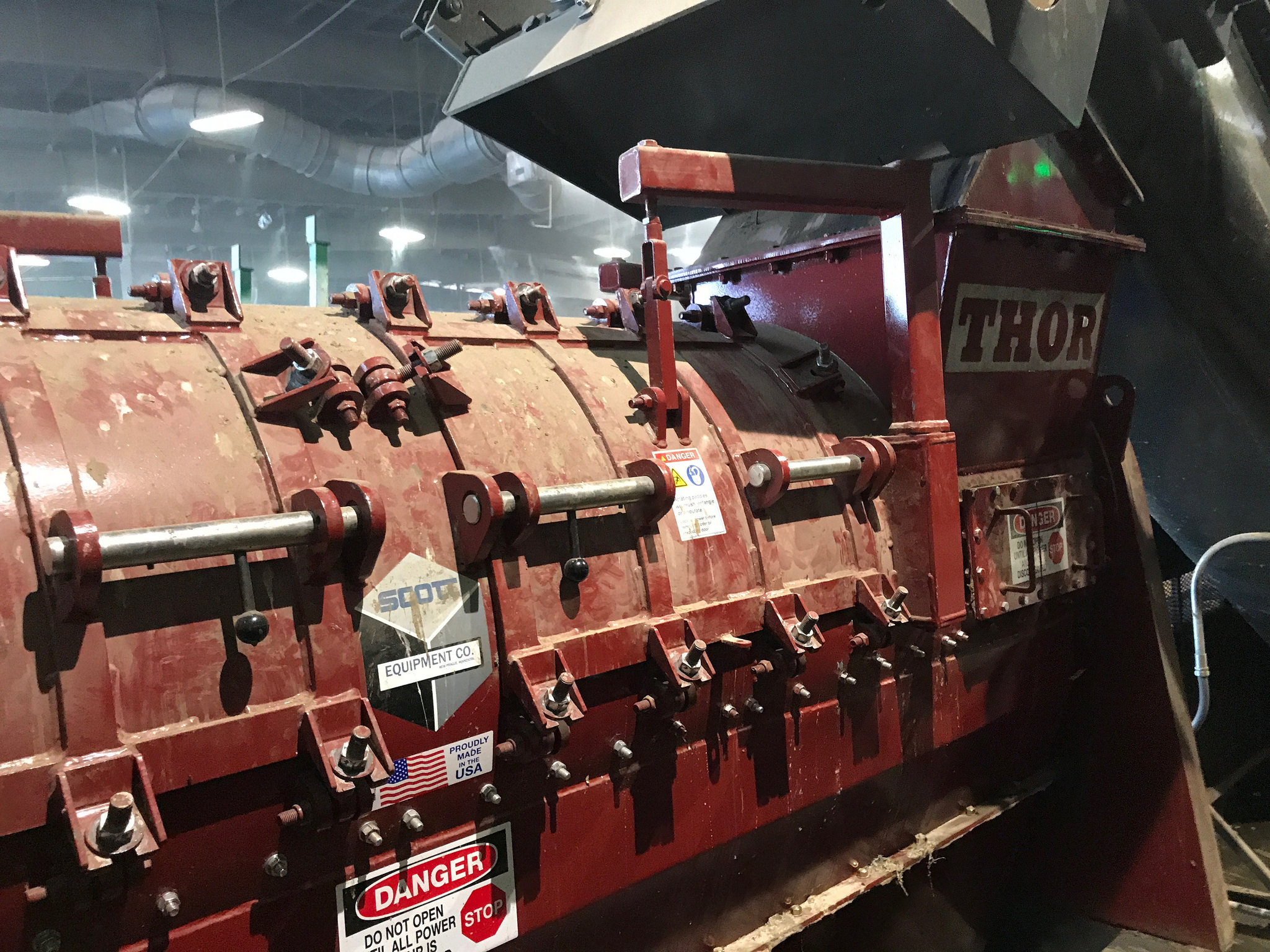 HIGH UPTIME-LOW MAINTENANCE
DRY BASIS AND WET BASIS
99% CLEAN ORGANICS
Many of our competitors claim similar separation rates...by adding 3X the water!! As you can see in the image above, we don't need to add water for great separation. How do we know? ...our customers tell us.